Pirates Mini Golf Places.
Pirates Miniature Golf: Sport of Pirates!

Believe It or Not....Our expert researchers here in the Pirate's Realm have recently discovered documents confirming the origins of pirates mini golf.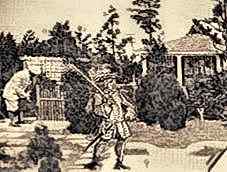 The caption on this postcard reads,"Henry Every surveys the windmill hole at Madagascar Mini Golf."
(discovered in old captain's trunk - St. Mary's, Madagascar)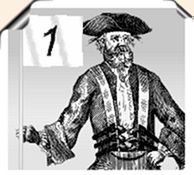 This snapshot has written on the back: "Blackbeard attends grand opening of Caribbean Carpet Golf - May 5th, 1714."
(on loan from anonymous resident of Nassau, Bahamas)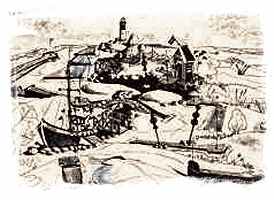 A sketch found in one of Stede Bonnet's favorite books reveals his apparent retirement plans to turn the old sugar plantation into a 36-hole mini golf course complete with full-scale pirate ship.
...just pullin' yer wooden leg! Here be some great links--
Pirate's Island Adventure Golf- Hilton Head Island, SC
Blackbeard's Cave- Bayville, NJ
Blackbeard's Cove Family Fun Park- Mt. Pleasant, SC
Blackbeard's Family Fun Park- Bangor, Maine
Mutiny Bay- Outer Banks, NC
Pirate's Island Adventure Golf- Gulf Shores, Alabama
Mini-Golf in New Zealand
US ProMiniGolf Association, Myrtle Beach, SC