Kanhoji Angria, Conajee Angria, Indian Pirates

Kanhoji Angria (or Conajee Angria) was an Maratha Indian whose operations off the west coast of India developed into what was probably the most successful piracy endeavor of the 17th or 18th century.
After a period as Maratha naval leader in the late 1690's, his early career as a pirate led to the British East India Company commanding him to essentially find other employment. Beginning around 1710, he launched out from his island fortress of Severndroog on the island of Vijayadurg south of Bombay to attack coastal shipping, especially that of the English East India Co. As he progressed to extorting protection money from nearly all vessels using Bombay's port, he attacked no British ships for four years after a ransom deal with the East India Company's governor of Bombay in 1712. Piracy around India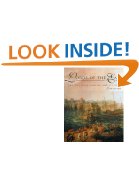 Kanhoji's power grew as his string of bases increased to over 20 in the next few years, but he soon resumed British attacks after the new governor Charles Boone began orchestrating naval assaults on his fortifications in 1716. All attacks by the British navy were successfully repelled through the 1720's, partly because Kanhoji's forces to man his own warships had swelled into the hundreds with the addition of eager sailors from as far as Europe. For a season, Britain was resigned to live in a stalemate with the pirates.
Upon his death in 1729, Kanhoji's sons Sumbhaji and Mannaji took over his pirate kingdom, with Sumbhaji ultimately wielding most of the control. They had continued success through the 1730's in spite of the stepped-up British naval presence and armed escort of trade ships. The 1736 plunder of the Derby yielded the greatest treasure of any Indiaman; containing all the gold necessary for the East India Company to conduct business for the next year.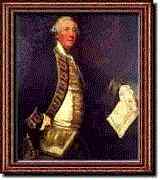 Sumbhaji's half-brother Toolaji took over in 1743 and stepped up attacks to include the warship escorts provided for the East India Company. After forming an alliance with the
local Hindu Maratha tribes, Britain began a campaign of successful attacks, destroying all pirate bases until finally Severndroog fell to Commodore William James in 1755. Toolaji was put to prison, his fleet destroyed; every bit of his wealth was sent to Bombay.
Kanhoji Angria and the Angrian pirates continue to be remembered with a kind of national affection for their hindrance of British control that spanned nearly fifty years.