New England Pirates, Pirates in New England- Pirate Hideout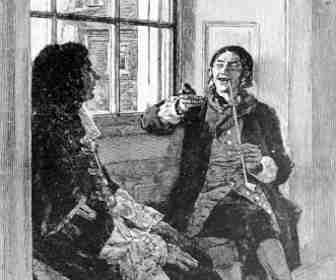 For roughly 75 years from the middle of the 17th century in New England, pirates were not merely tolerated but embraced as a valid avenue of commerce. Many governors, city leaders, port and trade officers, sheriffs, merchants, and others became involved for different reasons. High ranking officials could use the money and influence gained by involvement in piracy to expand their power and tighten their control on the populace.
New England pirates article: Rhode Island pirates / New York pirates / Boston pirates
Pirates in America
Pirates of New England
Piracy was viewed as a way to boost the local economy and lower unemployment among seafaring men. Privateering during England's conflicts with other European powers also brought economic gain.
Also, the restricted trade caused by the Navigation Acts passed by England in the early 1690's could be relieved as merchants found their goods through other channels.
Rhode Island -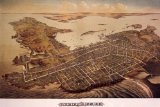 Pirates Needed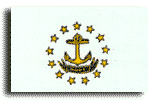 Buy Flag (more info) could have been the heading of many 'Help Wanted' ads in the second half of the 17th century in this tiny state. Newport and Providence were so welcoming that they were considered ideal places for men like William Kidd, Blackbeard, Henry Every, and Thomas Tew to recruit, rest or even take up residence.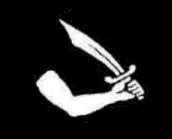 Newport's native pirate Thomas Tew returned home by 1694 after his legendary haul in the Red Sea. During this time, he befriended the Governor of New York, Colonel Benjamin Fletcher, who eventually sold him a letter of marque for his second and fatal journey to Madagascar and beyond. Thomas Tew
By the 1690's, the legal system had become such a revolving door for pirates, there was no more punishment or justice than in the mock trials the accused were said to have in their leisure time. It wasn't long before English trade officials were petitioning the king to remove Rhode Island's charter, and local leaders made the effort to change the policies.
Piracy began to suffer in popularity in Rhode Island as elsewhere when the 1700's brought a larger number of merchant vessels to the region, when shop owners had more to lose than gain from the illegal activity. There was no safe haven here by the early 1720's, when 26 pirates were hung outside Newport.
New York-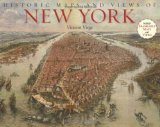 Piracy thrived in the early years of New York City, due mostly to the actions of early governors like Colonel Benjamin Fletcher, who was the kingpin of a large network of corrupt officials and leaders.
Pirate ships were charged a certain fee per man to anchor in the harbor, after which their goods were delivered without any problems from the customs department. Once ashore, any one of them could openly buy gunpowder, food, supplies, and alcohol. Pirates casually walked the streets while enjoying a certain amount of celebrity.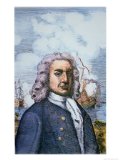 Fletcher would inform London that he was working to get rid of piracy while he was entertaining men like Thomas Tew in his residence. Upon hearing the truth, English leaders relieved him of his duty in 1698.
When French ships became enemy territory during their war with England, another friend of Fletcher's, local merchant captain William Kidd would often be dispatched to attack and "privateer" off the coast. Captain Kidd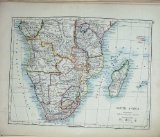 Piracy was viewed in a good light for a season, since so many benefited financially from it. Some of the early share-trading in the city was for a part in backing voyages to re-provision the stores of men like Adam Baldridge, who became a king in trading with pirates off the coast of Madagascar. In addition, any method that circumvented the oppressive Navigation Acts was employed, and so many would rant against pirates on the street corner but purchase their goods in the nearby alley.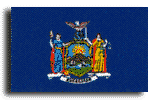 Buy Flag (more info) New York refined piracy to the finest system of and supply and demand, but the system began to fail as England resolved to remove any officials who practiced the open door policy. A stronger navy and harsh conflict at sea coupled with quick trials on location (instead of London) and swift execution greatly reduced the supplies of pirate goods as well as pirates.
By the 1730's, merchants had quickly forgotten about their illegal suppliers with more trade ships coming on every wave.
Boston -
Boston welcomed the "plate ships" containing gold that was taken supposedly from sunken vessels, but the timing of the sinking was held in question by some.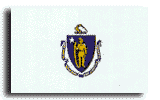 Buy Flag (more info) Pardons could be bought for large sums of money. There was even a pardon for two pirates convicted of piracy to let them join colonists in a local Indian war.
In July 1703, Captain Daniel Plowman was sent out by Governor Joseph Dudley with a privateering license against French and Spanish vessels. His quartermaster Anthony Holding enlisted John Quelch to hire a surly crew who then elected Quelch captain after imprisoning an ill Plowman in his quarters.

The 80-ton Charles amassed a large haul in Brazilian waters from Portuguese ships and, upon return to Boston, there was an investigation, arrests, and trial. Holding disappeared, but Quelch and several others were convicted and hanged outside Boston in June of 1704.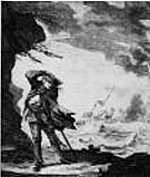 The brief and horribly cruel career of Edward Low ended with his hanging and subsequent gibbeting at Nick's Mate Island on July 12, 1726.

Equally brief was the pathetic ordeal of Rachel Wall, a girl from Pennsylvania who was hired as a maid in Boston and later went to sea with her then husband George. After several brutish acts of plunder, the ship was swallowed by a storm, her husband and others were washed over, and she survived to resume her former job as maid at the same residence.

Shortly thereafter, she was arrested and tried for assaulting a woman and taking a coveted bonnet. She confessed to her piracy but was hanged for the theft in September 1789.


New England Pirate Museum / Sam Bellamy and the Whydah